The last 50 years
Our company has been bringing people and technology together to facilitate and improve the way that we communicate for over 50 years.
The changes have been both subtle and extraordinary, but they always come back to reducing the delay in sending and receiving vital messages.
We have continually evolved better applications for these communications to be handled and made sense of, leading to new and exciting ways of communicating and collaborating.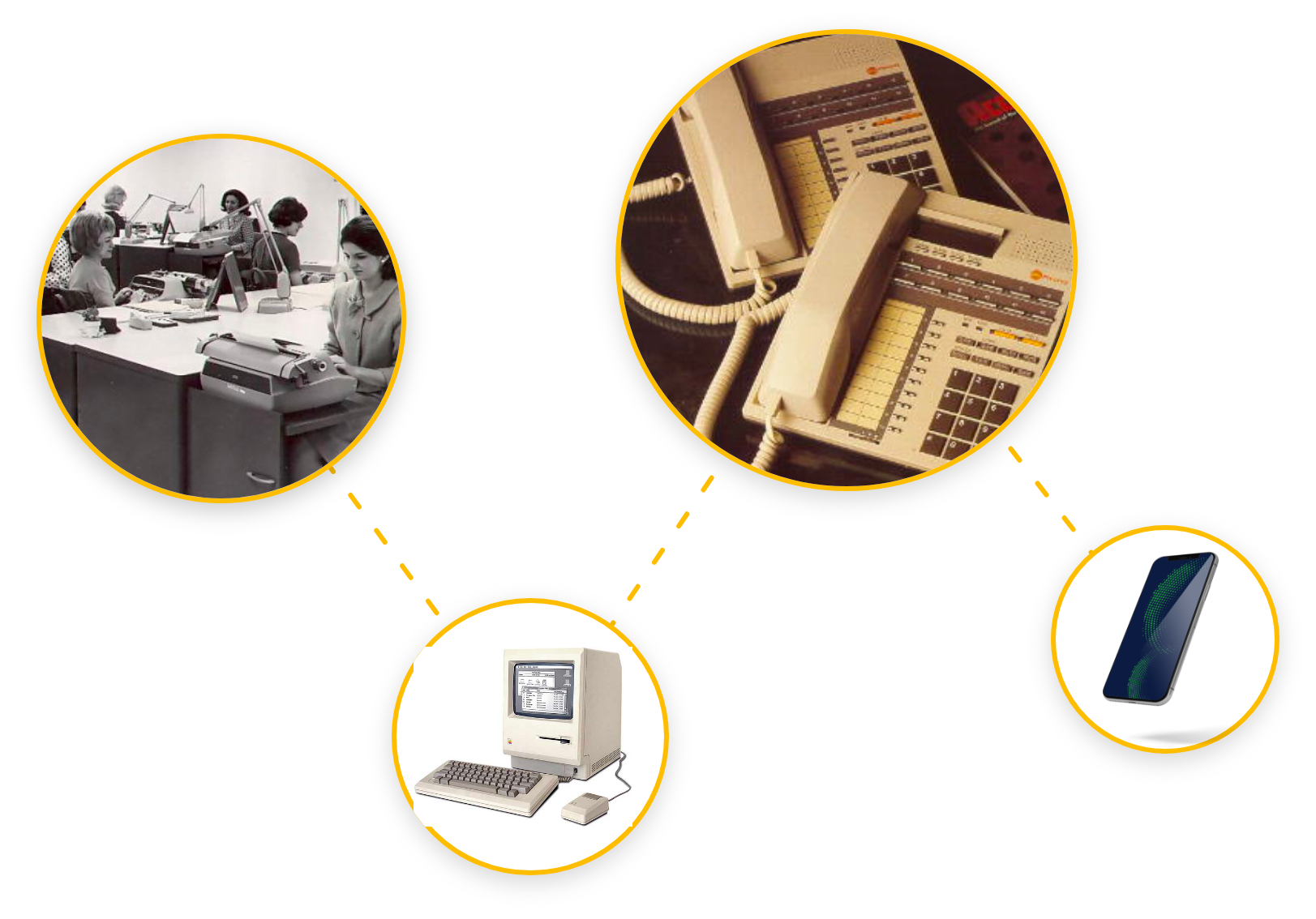 Enabling organisations
We now enable organisations to evolve at the pace of change the market demands whilst connecting dispersed workforces and their consumer audiences.
We have both experienced and instigated the march towards next generation technologies wherein the reliance on customer premise hardware is being increasingly diminished.
We have been specialists in bringing people and technology together to create change for the better since 1965. Since then, we have had a positive impact on many moments of change, transforming the ways that people and technology connect and create value.
This moment of unlimited connectivity, wherever we are, is one of extraordinary empowerment. It brings us a step closer to everything we wish to be and the lives we wish to live; in the office, in our homes… in The Cloud.
Paul Bradford
CEO, Southern Communications Group – SCG

Onwards and upwards
The world has moved on, and upwards, to the Cloud for everything from email, office documentation, CRM's, contracts and an ever-increasing percentage of day-to-day meetings.
As a business that has strong growth from both direct customer engagement and a highly successful buy and build model, we have been innovating many of the products that we sell.
It's all about the Cloud
Our business has been all about the Cloud since the acquisition of our own cloud-based telephony platform in 2018. Therefore, we feel that it is a natural evolution of our brand to take the Cloud outline as our group identity.
From January 2022 you will begin to see our Cloud outline being adopted right across the Southern Communications Group.
Our Commitment
It is our commitment that you can be completely assured of the level of service you will receive wherever you see our Cloud outline attached to a Group company.
Our trademarked Cloud outline extends the Southern Communications Service Assured product range even further than ever before.
Our ongoing commitment to evolve the way that we communicate doesn't stop here.
Exciting new developments are always in the pipeline, always with the focus of enabling businesses to take change in their stride, secure in the knowledge that they made the right decision to partner with us.